This help article outlines how to register your provider details with us
In the My Family area of your account on the Family Portal you must register the details of all of your providers in order to pay for any activities.
Registration of details must be completed for each child.
It is also important to share your child's unique reference number with us, as this allows us to quickly identify and allocate payments from your provider to your account. For help finding your Tax-Free Childcare reference number, please see our help article What is my Child's Tax-Free Childcare Reference Number?.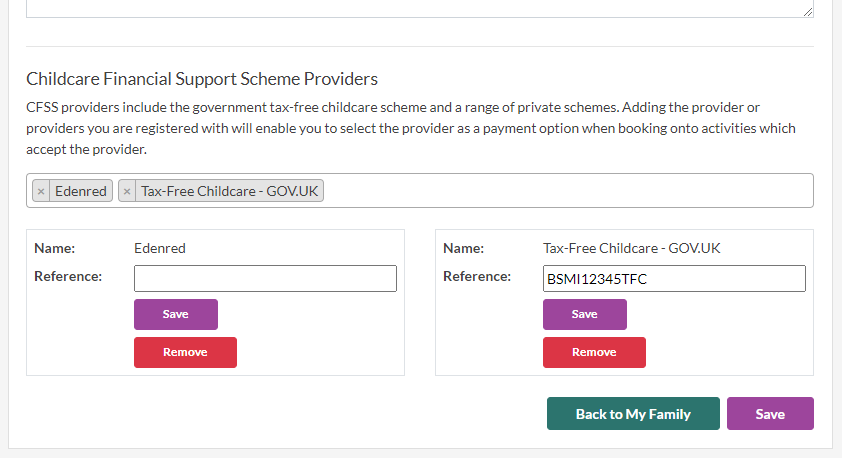 For a full list of our providers, click here.